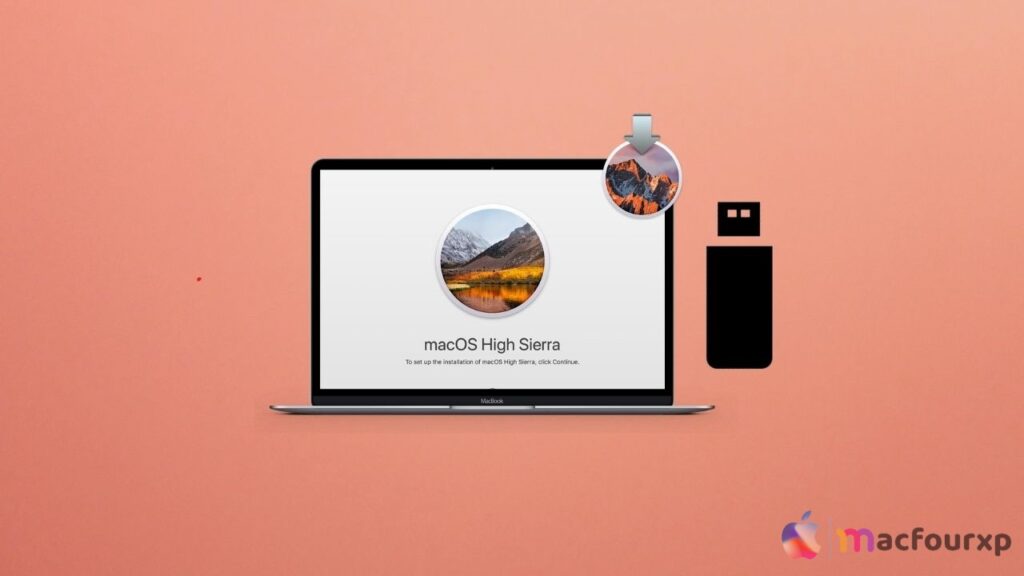 Welcome to mac4xp's blog, in today's post, we have something new to share with you.we are going to tell you How to make Mac OS High Sierra bootable USB drive for Unsupported Mac on MacBook.
With the bootable USB drive created by this method, you can easily install Mac High Sierra on any old unsupported MacBook. We will explain to you, how to do it step by step so that you can easily follow it.
A lot of people still searching on the internet for how to make a bootable USB drive for MacOS high sierra in 2023 for unsupported mac without Windows, but there are so many difficult tutorials on the internet, so it's not easy for everyone to understand, but our tutorial is simple and easy to understand.
this is the safest method available, however, it is very easy and you need a high internet connection for this method. 
 Requirements to make Mac OS High Sierra bootable USB for Unsupported Mac
if you want to create a macOS high sierra installer bootable USB drive then you need time a lot of patience because this process takes time approx 30 minutes.    
Blank USB drive

: you need a 16GB blank USB drive to make a bootable macOS high sierra installer.
Fast internet connection: you need a fast internet connection to download the macOS high Sierra installer.app remember the size of the macOS High Sierra installer. the app is at least 5GB.

MacOS High Sierra Patcher app (installer. app)

Time: make sure you have 30 minutes and 1 hour for this because this process takes time.
 How to Download the Mac OS High Sierra Patcher Dmg file (installer.app) for Unsupported  mac (2023 updated)
just visit dosdude1.com and download the complete macOS high sierra installer app (need a fast internet connection).  
 Here is a step-by-step guide on how you can make a Mac High sierra bootable USB drive for unsupported Macbook:
You must first download the Mac OS High Sierra Patcher (installer app) from the "link above" onto your MacBook.

Launch the Mac OS high sierra patcher app after downloading, then click on the "tool" option on the above menu and choose download "Mac OS high sierra application"
simply confirm and download the full MacOS high sierra application and select the location where you want to save your downloaded file.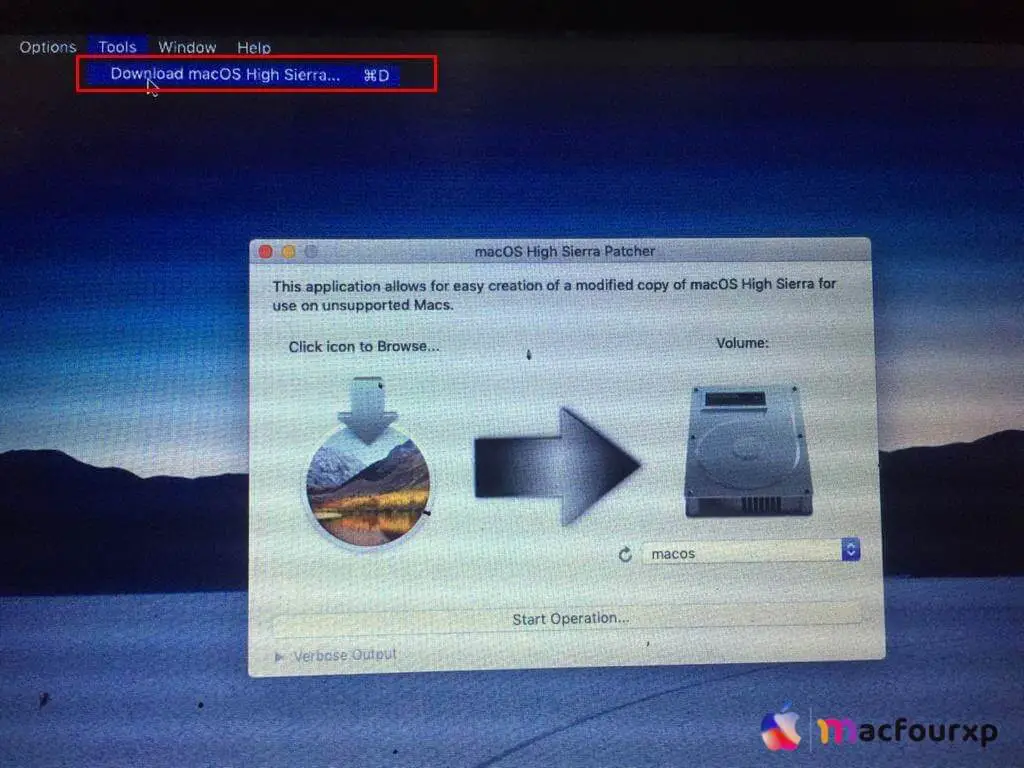 Once you have downloaded the macOS high sierra application,The next step is to plug in your "external USB drive" on your Macbook.
Now LaunchPad and search for "Disk Utility". Run this application, select your connected external USB drive, and click on Erase. In my case, my external USB drive's name is "macOS".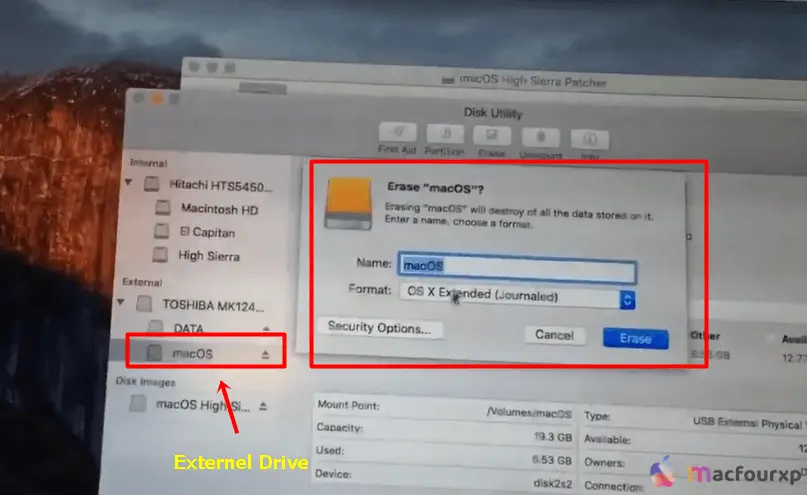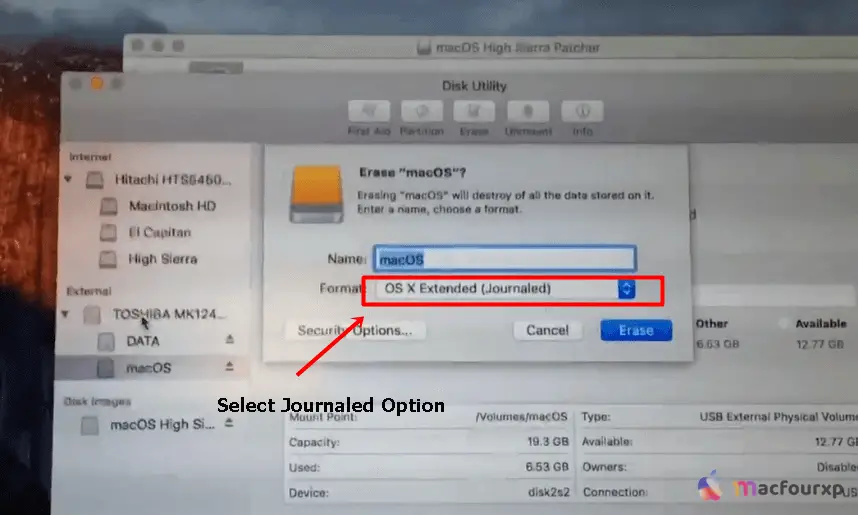 after erasing USB flash drive, now again launch the "Mac OS high sierra patcher App" and click on the "verified button" and select your "Downloaded macOS high sierra application.app".
make sure you selected your "External USB drive" and click on start operation. simply confirm yes and It should take around 30 minutes to complete. Thats All.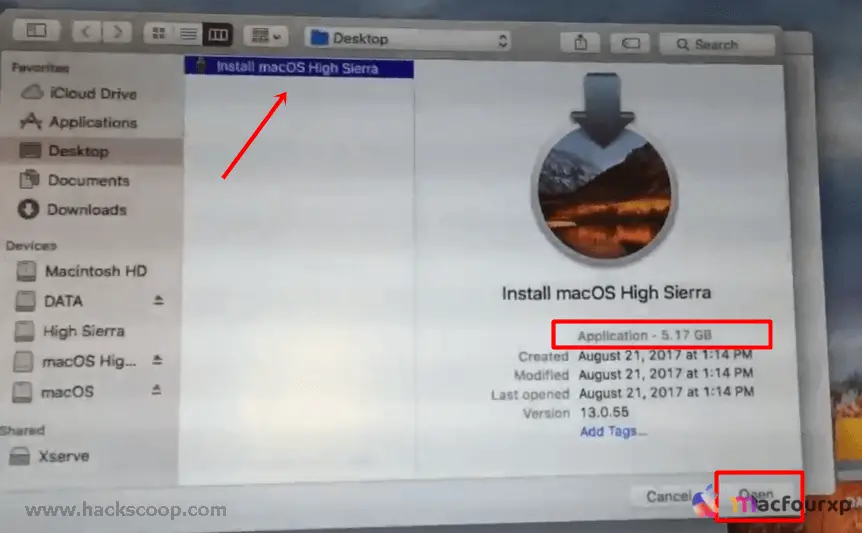 Tips

💡:  Turn off your MacBook, plug in your already created macOS high sierra bootable USB drive, and press the long option key on the keyboard. It will show you all your drives, including your bootable USB drive

. Select your

bootable USB drive

and fresh

install macOS high sierra

.
Final Summary
If you are a beginner still you can make Mac OS High Sierra bootable USB flash drive for unsupported Macs and install macOS High Sierra on all Macs including old and new Macs in 2023.
  NEXT READ THIS: